Plan Your Unforgettable Grand Cayman Family Vacation with These Essential Travel Tips
Are you growing tired of the weather at home, fatigued by work deadling and the kids are about to be on an extended break from school? Well, perhaps an unforgettable Grand Cayman family vacation is calling your name. This beautiful Caribbean island is a popular destination for families seeking sun, sand and adventure. As an ideal destination for families, Grand Cayman Island offers crystal clear waters, stunning beaches, and an exciting array of activities to suit all ages. To ensure you have the best possible experience, we've compiled a list of essential travel tips for your Grand Cayman family vacation.
Choose the Right Time to Visit
Grand Cayman Island is a year round destination. The best time to visit the island depends more on the traveller than anything else. December through April is considered the driest of seasons, and temperatures average around 80°F. Although this is considered peak season, the island is not overly crowded, and most outdoor and water activities are readily available. That said, if you're on a budget, you may want to avoid visiting over the Christmas and New Year period, as prices tend to be at their highest during this time.
From May to November the island experiences comparatively damper season, characterized by higher humidity, occasional afternoon thunderstorms, and temperatures that hover around 90°F. Although this can be an excellent time for travelers looking to avoid the crowds altogether, it's important to note that hurricane season runs traditionally from August through September. While Grand Cayman is not often directly hit by hurricanes, it's recommended that travelers take out travel insurance that covers unforeseen weather events to be on the safe side.
If you're planning a visit between May and November, keep an eye out for the island's national holiday, Pirate's Week. The festival, which takes place in November, is a week-long celebration of pirates, complete with parades, live music and street parties.
Regardless of when you choose to visit, there are plenty of indoor activities to enjoy, such as visiting the Cayman Islands National Museum, exploring the Cayman Islands Turtle Centre, or simply indulging in the island's delicious local cuisine. Grand Cayman is truly a tropical paradise for families looking to experience the Caribbean's best offerings.
Book Family-Friendly Accommodations
When planning your Grand Cayman family vacation, make sure to choose Cayman accommodations which cater to families. Look for properties that offer spacious rooms, family suites, or vacation rentals with multiple bedrooms and living spaces. Many resorts and hotels also provide kid-friendly amenities, such as swimming pools, kids' clubs, and family-oriented activities.
Explore the Stunning Beaches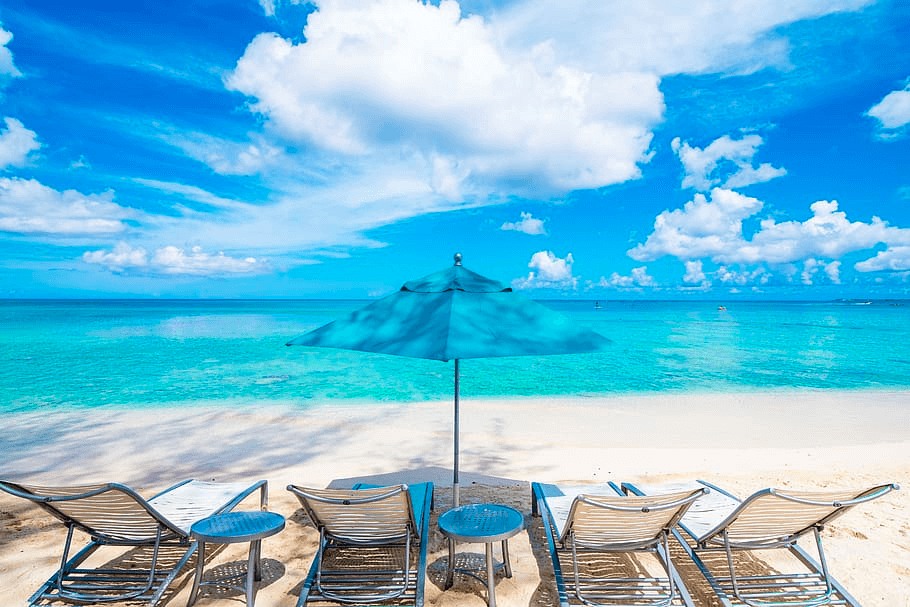 No Grand Cayman family vacation is complete without a visit to the island's beautiful beaches. Whether you're looking to sunbathe, swim or engage in activities like snorkeling or diving, there's a beach on the island that's perfect for you. Here are some of our top picks for family-friendly beaches;
Seven Mile Beach
Seven Mile Beach is arguably the most famous beach in Grand Cayman, and with good reason. This beach is an ideal spot for families to relax and enjoy the sun. The beach is quite long, providing ample space for visitors to find their own slice of paradise. Beach chairs and umbrellas are available for rent, and there are plenty of amenities nearby, including restaurants, shops, and watersport rental companies.
Rum Point
Located on the north side of the island, Rum Point is a secluded beach that offers a relaxed and family-friendly atmosphere. The beach boasts calm waters, making it an ideal spot for swimming or playing with the kids. Visitors can also rent kayaks or paddle boards and explore the surrounding waters. There's an on-site bar and restaurant that serves delicious Caribbean-inspired dishes, making it easy to spend the entire day here.
Smith Cove
Smith Cove is a quiet beach located close to George Town, making it an ideal spot for families who want to relax without venturing too far. The beach has shallow waters, making it perfect for children to wade around or explore the many rock pools. There are plenty of shaded areas to sit and relax, and a small snack shack that serves light bites and refreshments.
Cayman Kai
If you're looking for a beach that's picturesque and less crowded, staying in Cayman Kai is an excellent choice. The beach boasts shallow waters that are perfect for children to splash around in, and visitors can rent kayaks or paddle boards and explore the surrounding waters. There are washrooms and changing facilities on-site, and a few nearby restaurants offer a range of delicious meals.
Experience Unforgettable Water Adventures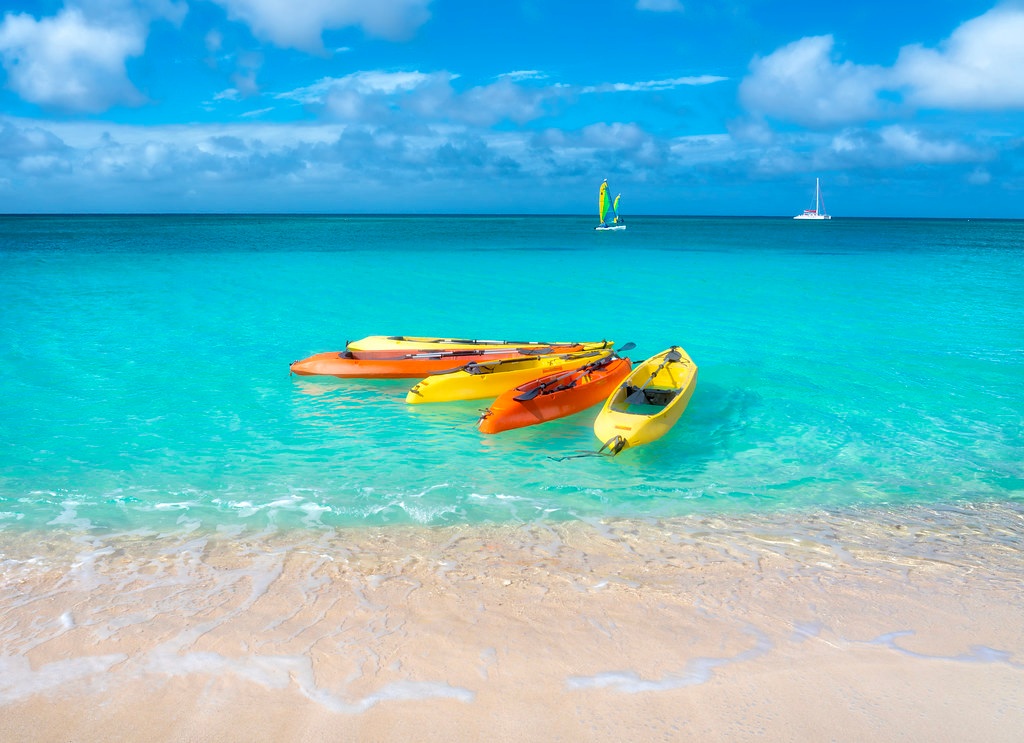 Photo credit: Flickr
One of the highlights of a Grand Cayman family vacation is the opportunity to enjoy various water-based activities. Some of the top choices include;
Visit Stingray City to swim and interact with stingrays
Snorkeling and scuba diving in crystal-clear waters teeming with marine life
Exploring the magnificent Crystal Caves
Relaxing and playing at the island's beautiful beaches, such as Seven Mile Beach, Rum Point, and Starfish Point
Taking a bioluminescent kayak tour to witness the stunning glow of bioluminescent plankton in the water
Try the Local Cuisine
Treat your taste buds during your Grand Cayman family vacation by indulging in the island's Culinary Scene. With an array of dining options ranging from casual eateries to upscale restaurants, there's something to satisfy every palate. Don't forget to try the mouthwatering Caribbean dishes, like conch fritters, jerk chicken and freshly caught seafood.
Plan for Transportation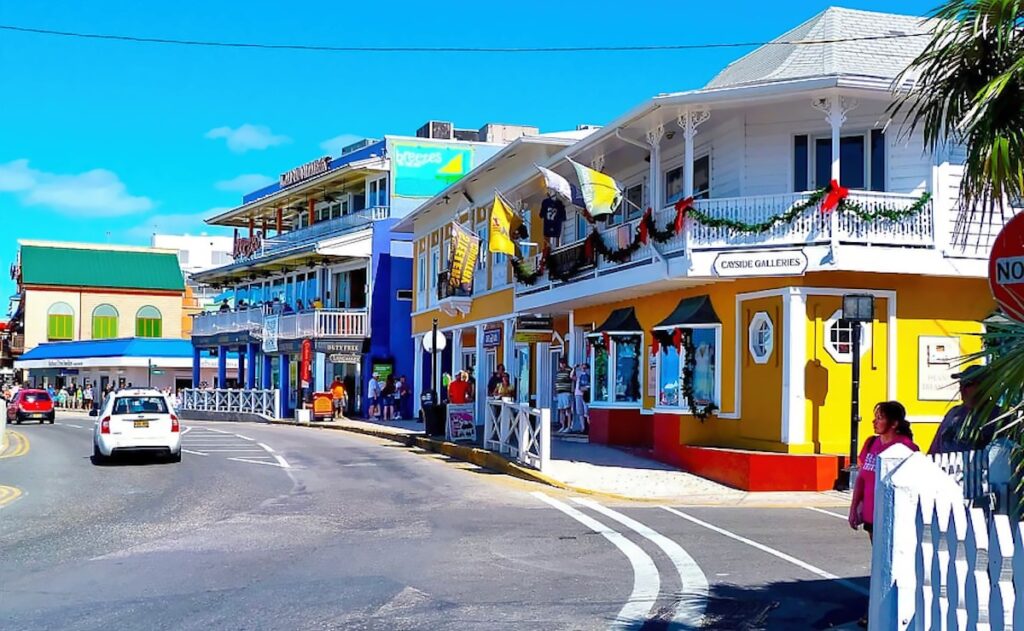 To make the most of your Grand Cayman family vacation, consider renting a car to explore the island at your own pace. Keep in mind that driving in Grand Cayman is on the left side of the road, and roundabouts are common. Alternatively, you can rely on taxis or use public buses for a more budget-friendly option.
Keep Safety in Mind
Grand Cayman is a safe destination for families, but it's essential to follow standard safety precautions. Keep an eye on your belongings, be cautious when swimming in the ocean, and always supervise your children during water activities.
Your Family's Island Paradise Vacation Starts Here…
With its stunning beaches, exciting activities and warm hospitality, Grand Cayman is the perfect destination for an unforgettable family vacation. By following these essential travel tips, you'll be well-prepared to make the most of your time on this beautiful Caribbean island. So don't wait any longer, pack your bags and book your dream family vacation. Start browsing through the list of amazing Grand Cayman accommodations before they get booked up. Take the first step towards a Grand Cayman family vacation that will create lasting memories for years to come.