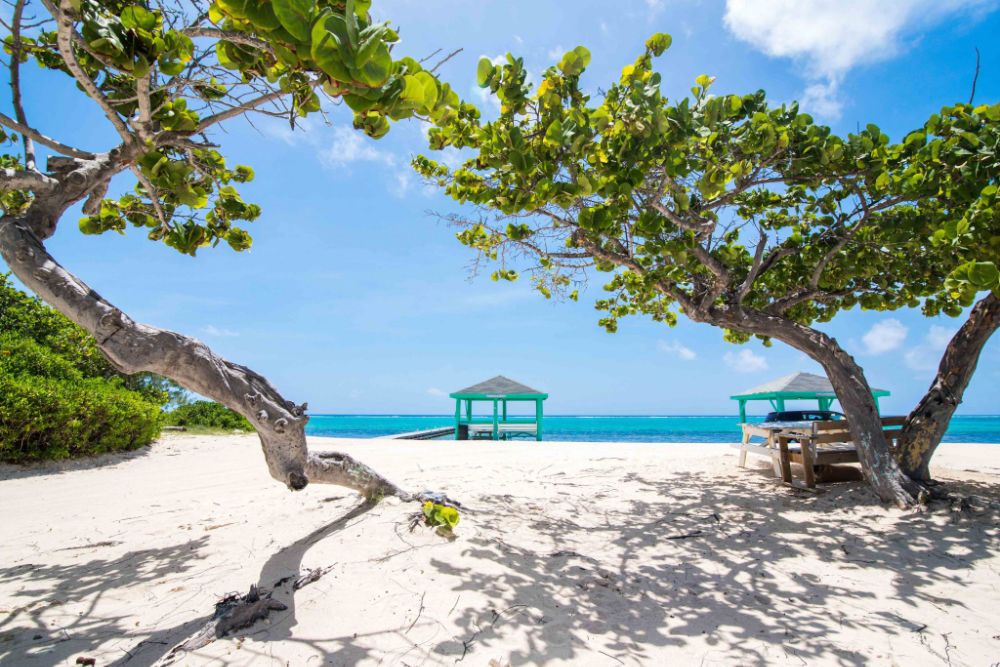 Explore Grand Cayman's Top Beaches
The beaches on Grand Cayman exemplify what tropical dreams are made of: crystal clear turquoise water, soft white sand and plenty of sunshine to warm your skin and soul. Whether you're looking for a place to party, snorkel, relax or hang out with the kids, Grand Cayman has a beach for you.
Seven Mile Beach
Technically only 5.5 miles, Seven Mile Beach has everything you could want or need – from secluded spots to water sports, snorkel spots, cabanas and beach bars. Located on the west coast of Grand Cayman Seven Mile Beach contains various beaches within, including Public Beach, Royal Palms Beach, Cemetery Beach and Governors Beach. See why it's continually a contender for the top beach in the world.
Smith Barcadere
A popular spot for locals and visitors alike, Smith Barcadere (also known as Smith Cove) in South Sound is a smaller sandy beach with wide expanses of coral and limestone on either side. The beach is a popular snorkelling spot with deep waters, close to shore and a wide variety of marine life to be seen.
Rum Point Beach
Rum Point Beach is located on the Northside and features the Rum Point Restaurant, Wreck Bar and Red Sail Sports. It's a great destination to spend the day dining, enjoying beverages, napping in hammocks and renting jet skis, paddle boards, kayaks and snorkeling. There are also trips daily to Stingray City, and ferry service to Seven Mile Beach.
Spots Public Beach
Located on the south shore, Spots Public Beach is encircled by iron shore cliffs with plenty of white sand for beach walks. A great beach to get away from the crowds of Seven Mile Beach complete with cabanas, BBQs and magnificent views. There are big waves and strong currents here, but adventurous snorkellers and strong swimmers are often rewarded with sights of turtles near the shore.
Colliers Beach
Colliers Beach (also known as East End Public Beach) is the perfect spot if you're looking to get away from the crowds, as it's on the quieter side of the island and most days the only other visitors are the chickens and iguanas. Pack a cooler with snacks and drinks, set yourself up in one of the cabanas and relax, recharge and watch the waves.