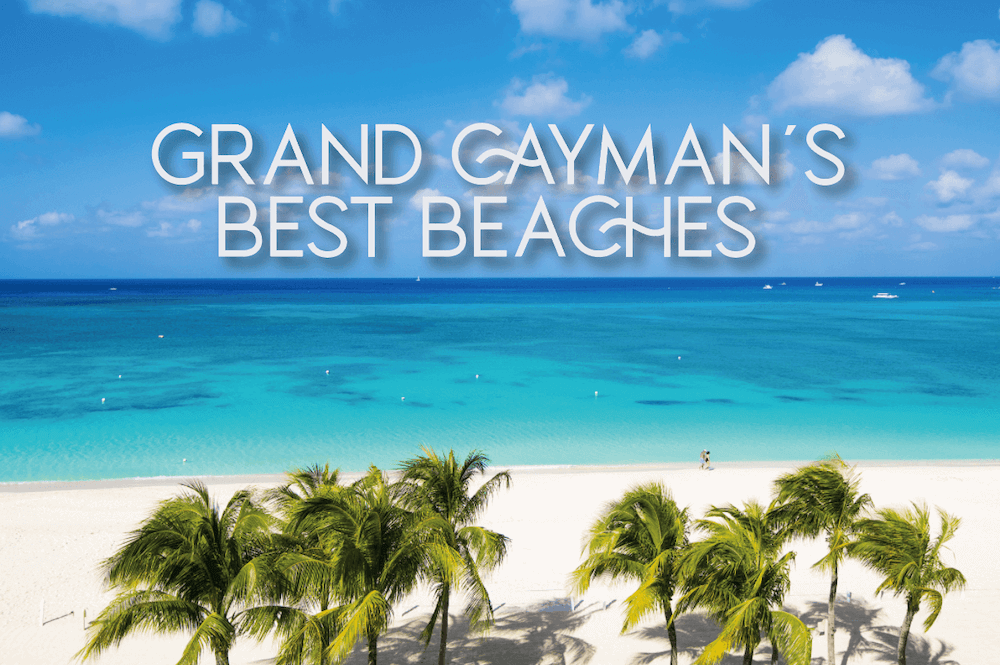 Grand Cayman's Beaches: A Slice of Paradise
The beaches on Grand Cayman illustrate what tropical dreams are made of – crystal-clear turquoise waters, soft white sand, and plenty of sunshine to warm both skin and soul. We invite you to embark on a journey through the breathtaking Grand Cayman beaches, where sun, sand, and crystal-clear waters converge.
This ultimate Grand Cayman beach guide will introduce you to the top spots on this Caribbean island that you just won't want to miss. Whether you're looking for a place to socialize, snorkel, relax, or hang out with the kids, Grand Cayman has a beach just for you.
Seven Mile Beach – The Crown Jewel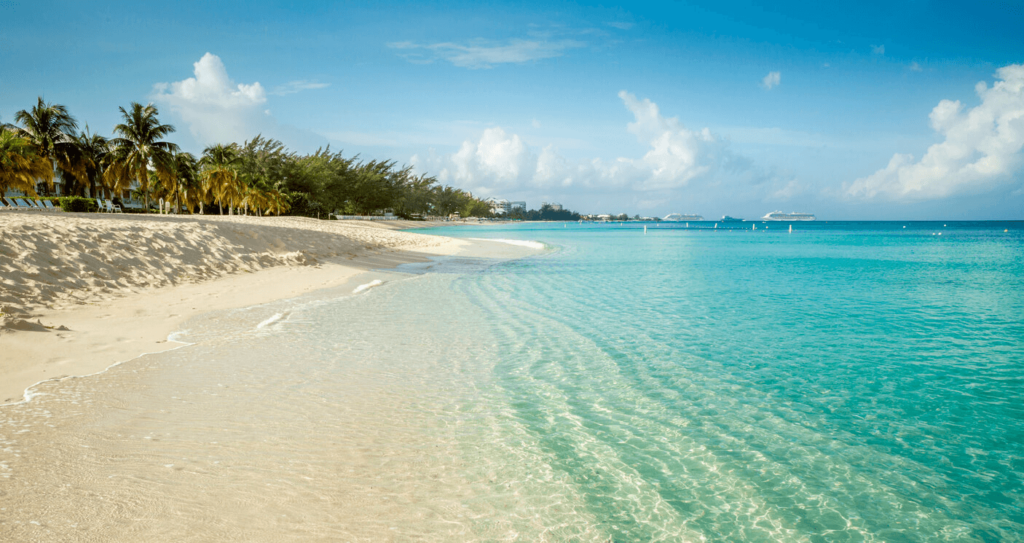 As the most famous beach in the Cayman Islands, Seven Mile Beach is a must-visit destination for anyone exploring Grand Cayman beaches. Stretching along the west coast of Grand Cayman, and technically only 5.5 miles, Seven Mile Beach is often hailed as one of the most beautiful beaches in the world – and it's easy to see why! The powdery white sand and crystal-clear turquoise waters are simply stunning. However, there's more to Seven Mile Beach than just its good looks.
This beach has everything you could want or need – with secluded spots, great water sports, snorkeling spots, cabanas, and beach bars. In fact, the snorkeling here is so good that many visitors never even bother to leave the beach! Now you can see why it's a constant contender for the top beach in the world.
Did you know that Seven Mile Beach is actually composed of several smaller beaches?
These include Public Beach, Royal Palms Beach, Cemetery Beach, and Governors Beach. To fully experience all it has to offer, you might require more than just one day. So whether you seek a picturesque location to unwind or an action-packed beach experience, Seven Mile Beach promises to delight.
Smith Barcadere (Smith Cove) – A Snorkeler's Paradise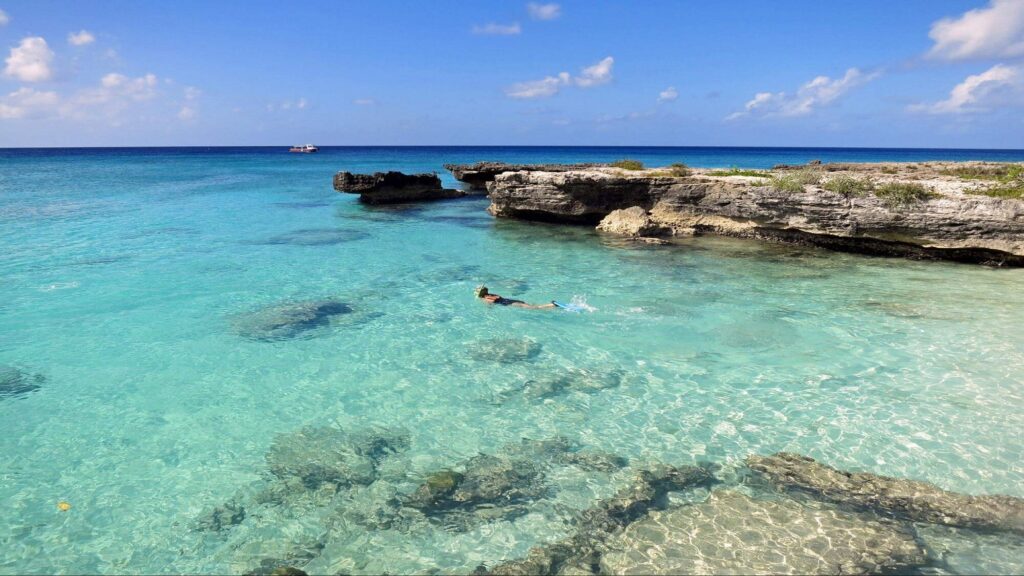 A popular spot for locals and visitors alike is Smith Barcadere – also known as Smith Cove, and is located in South Sound. It is a charming, smaller sandy beach, perfect for relaxing on with the wide expanses of coral and limestone on either side. It's also a secluded spot that feels like a world away from the hustle and bustle of everyday life. The vibe here is relaxed and laid-back, with plenty of time to soak up the sun and enjoy the stunning views.
Close to shore there is deep water and a wide variety of marine life, which makes the beach a popular spot for snorkeling. The nearby cliffs also provide a dramatic backdrop for your Instagram photos. If you're looking for a place to truly unwind and escape the stresses of daily life, Smith Barcadere Beach is the perfect spot.
Rum Point Beach – A Tranquil Retreat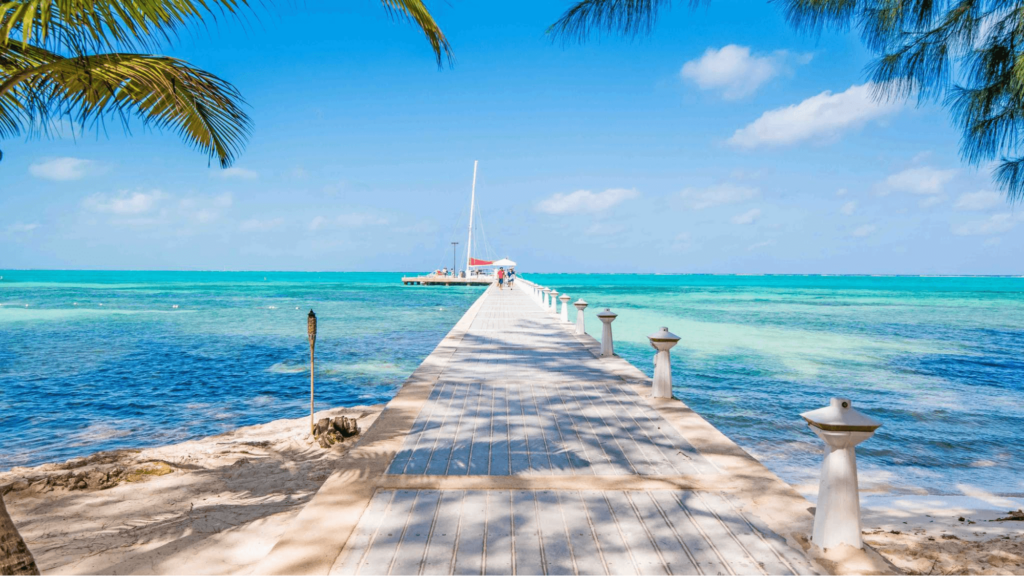 For a more laid-back atmosphere, Rum Point Beach is the perfect destination on the Northside. This secluded spot is known for its shallow, calm waters, making it ideal for families with young children maybe learning how to swim. It's also ideal for those seeking relaxation away from the crowds.
It's the perfect place to relax and embrace the natural beauty of the Caribbean. Many visitors come here to dine, drink, nap in hammocks, rent jet skis, paddle boards, kayaks, and snorkel. When you're ready to cool off after your day out, you can take a dip in the refreshing waters of the Caribbean Sea.
There's also a great sense of community at Rum Point, with locals and tourists coming together. After immersing yourself in the tropical paradise of Rum Point, come back to one of our gorgeous properties, where you'll find all the amenities and comforts you need for an unforgettable getaway. From beachfront villas to cozy condos, our Rum Point vacation rentals cater to every taste and budget. Start planning your dream vacation today. Your island escape awaits!
Water Sports at Rum Point Beach
While Rum Point Beach offers a serene environment, adventure-seekers can still enjoy various water sports such as kayaking, jet-skiing and sailing. The nearby coral reefs also provide excellent opportunities for snorkeling and scuba diving, allowing visitors to explore the vibrant marine life.
Additionally, if you want to travel to other places from here, there are daily trips to Stingray City and a ferry service to Seven Mile Beach.
Starfish Point: A Unique Experience
As one of the lesser-known Grand Cayman beaches, Starfish Point offers a truly unique experience. The beach is named after the numerous starfish that inhabit the shallow waters, allowing visitors to observe these fascinating creatures up close while enjoying the tranquil surroundings.
Spots Public Beach – A Secluded Haven with Unique Charm
Located on the south shore, people say that Spots Public Beach has its own unique feel. Iron shore cliffs encircle this small and secluded beach with plenty of white sand for beach walks. You can find peace and quiet here, as well as natural beauty. It's a great way to escape from the crowds at Seven Mile Beach. It also comes complete with cabanas, BBQs, and incredible views.
This beach is a paradise for adventurous snorkelers and strong swimmers because of the big waves and strong currents here. They are often rewarded with sightings of turtles near the shore.
You will find a few restaurants and bars in the area, perfect for grabbing some food or drinks before or after soaking up the sun. If you're looking for a quiet spot to relax, Spots Public Beach is worth a visit.
Colliers Beach: A Private Oasis
Colliers Beach, also known as East End Public Beach, is the perfect spot if you're looking for a private, secured spot to call your own. It's on the quieter side of the island, and on most days the only other visitors you'll encounter are chickens and iguanas. And if you are looking for conch shells, this is the place you can find them! A perfect gift or souvenir to take home from your trip.
What sets Colliers Beach apart from other beaches is its unique, secluded from the world vibe. The beach has a laid-back atmosphere, so pack a cooler with drinks and snacks and set yourself up in one of the cabanas. You're promised a relaxing day to recharge, read your book and watch the waves.
Barker's National Park: An Undisturbed Gem
For those seeking an untouched natural landscape teeming with wildlife, Barker's National Park is the perfect destination. This protected area offers a pristine beach experience, where visitors can enjoy birdwatching, hiking, and horseback riding along the serene coastline. The park's seclusion and natural beauty make it a must-see for nature enthusiasts, looking to get the most out of their Caribbean Island getaway.

Ready to start planning your trip to the Cayman Islands? With so many stunning Grand Cayman beaches to explore, you're sure to find the perfect spot for relaxation, adventure, or a combination of both. So why wait? Get packing your bags and book your trip, along with your Grand Cayman vacation rental today, and be ready to experience the beauty and charm of these Caribbean gems. We promise you won't regret it!
Some Commonly Asked Questions About Visiting Grand Cayman Beaches
What are the best beaches to visit in Grand Cayman?
Grand Cayman boasts numerous beautiful beaches, each offering unique experiences. Some of the top beaches include Seven Mile Beach, Rum Point Beach, Starfish Point, Smith Cove, and Spots Public Beach. Your choice of beach will depend on the activities and atmosphere you're looking for.
What's so special about Grand Cayman beaches?
What makes Grand Cayman beaches so special is the white sands, turquoise waters, and plenty of water activities. It's no wonder that visitors flock to the island to enjoy its amazing and beautiful beaches.
Which part of Grand Cayman is the best?
It depends on what you're looking for. If you're interested in city life, then George Town is the best place for you. If you're looking for a more relaxed atmosphere, then Seven Mile Beach might be a better option.
Are there any beaches in Grand Cayman that are great for snorkeling?
Yes, many Grand Cayman beaches offer excellent snorkeling opportunities. Smith Cove, in particular, is a popular spot for snorkeling, with its clear waters and diverse marine life. Other options include Seven Mile Beach and Rum Point Beach, which have nearby coral reefs teeming with aquatic life.
Can I find secluded beaches in Grand Cayman to escape the crowds?
Absolutely! While some beaches like Seven Mile Beach can get quite busy, there are several secluded options for a more peaceful experience. Spots Public Beach, Starfish Point, and Barker's National Park are great choices for those seeking tranquility and natural beauty.
Are the beaches in Grand Cayman family-friendly?
Yes, many beaches in Grand Cayman cater to families and visitors of all ages. Rum Point Beach, for example, has shallow, calm waters that are perfect for young children. Seven Mile Beach also offers a wide range of activities and amenities suitable for the whole family, including water sports and beachfront dining.
Are there any beach restrictions or fees for accessing Grand Cayman beaches?
Most of the beaches in Grand Cayman are open to the public and free of charge. However, some beaches may have restricted access due to being part of a resort or private property. It's always a good idea to research the specific beach you plan to visit and check for any potential restrictions or fees before your trip.