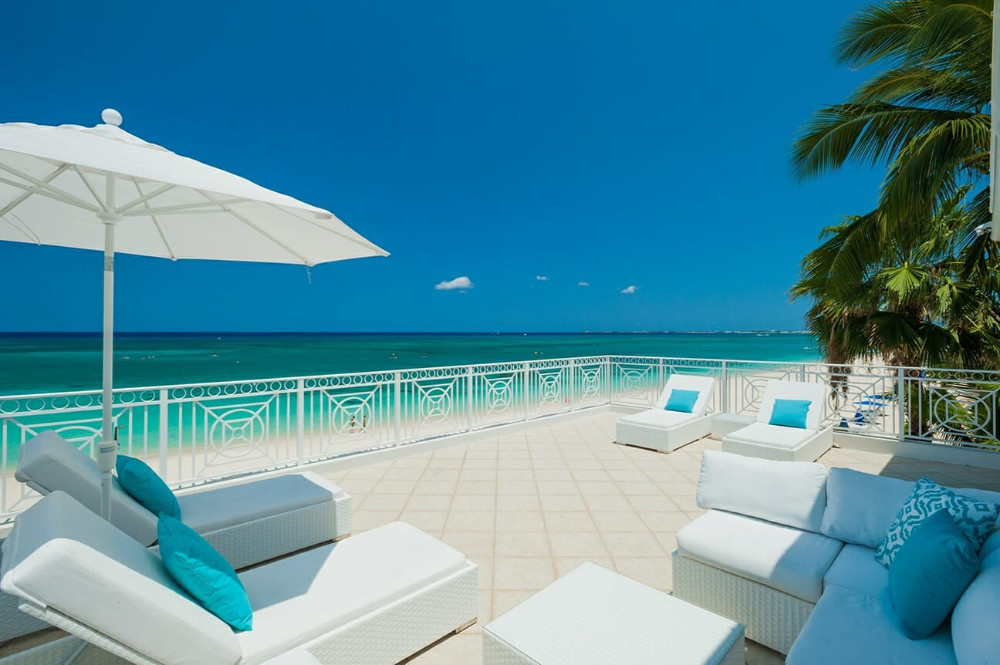 Your Ultimate Guide to Planning a Grand Cayman Vacation
A visit to Grand Cayman is a fantastic life-changing experience, and you want to get the most out of your vacation time. Here are some of the most frequently asked questions from our many guests over the past 28 years:
FAQs to Prepare for Your Dreamy Paradise Vacation to the Grand Cayman Island
Do I need a Passport to visit Grand Cayman Island?
Yes, all visitors to The Cayman Islands are required to have a valid passport. This includes both adults and children. If you do not have a passport, make sure you give yourself ample time to apply for and receive your passport prior to scheduling your flights and booking your accommodations.
Do we need to rent a car on Grand Cayman Island ?
Generally, the answer is yes. Opting for a rental car is an easy process and we recommend them for most of our guests. Having the option to drive to the grocery store or for dining at one of the island's many restaurants is a handy and cost-effective way to get around and explore the island.

Rental companies are located 2 minute walk from the airport exit and reservations are recommended, especially for large groups. The Cayman Islands Government requires all international drivers to get a Temporary Driver's Permit (approx. US$20) which can be issued at the rental location upon proof of a valid license from your home country. Roads are safe, easy to navigate. Note, on Cayman Island, you drive on the left.

Many companies will also deliver a car to your villa should you decide to rent a vehicle part of the way thru your vacation for a fee, which is a great alternative if you want to do some additional exploring.

If you are staying directly in the heart of Seven Mile Beach, you may opt-out of renting a car, and walking to shopping, restaurants, bars and activities. You can also take the public bus which runs throughout the day.
Is Wi-Fi available?
All our villas and condos are equipped with high-speed Wi-Fi, so you can call home, Facetime/Skype your friends or browse the web 24/7. Also, many cafes around the island have free Wi-Fi for their guests.
How do I call home over Wifi?
You can set your cell phone for international calling however you will incur expensive roaming fees. By using popular social media apps including What's App, Facetime or Skype it's easy and free, from your own phone, tablet or laptop, once you are connected to your villa's Wi-Fi.
Where are the best places to buy groceries and alcohol?
Grand Cayman boasts several very modern supermarkets including Fosters, Kirks and Hurley's. Supermarkets and liquor stores are open 6 days a week from 7 am to 10 pm or 11 pm, and reduced opening times on public holidays. They are all closed on Sundays, so we recommend pre-ordering your groceries through one of several grocery/liquor delivery services available.
When planning Grand Cayman Island activities, do you have any advice?
Booking activities on the island is easy and there are a number of different operators available. However, be careful not to overload your day by squeezing in too many activities. For example, booking an excursion to Stingray City should not be done on the same day as exploring George Town; or spending the day at Rum Point should not be done on the same as visiting the Turtle Farm and Cracked Conch (long distance between them). We can help you plan an itinerary based on your time on the island and specific areas of interest.
What type of electricity and plugs are used in the villas?
The Cayman Islands uses the same plugs as the United States with 110 volts and two pinned plugs. No converters are needed.
What is the official language of the Cayman Islands?
English is the national language of the Cayman Islands and is spoken everywhere. You'll hear a mix of British accents mixed with colorful Caribbean dialects. Be careful, you'll end up coming home with a brand new accent!
What is the currency of the Cayman Islands?
US dollars are accepted everywhere, with the CI dollar as the standard currency. You can pay with US dollars and you will receive CI dollars back. The exchange rate is US $1 to CI $0.80. There is no need to exchange your dollars prior to your departure. VISA, MasterCard and Discover are accepted island-wide, with some merchants accepting AMEX. There is also a modern network of ATMs throughout the island.
Are the Cayman Islands safe?
The Cayman Islands are considered to be one of the safest places in the world. Just like any other place, we urge you to keep the doors locked at night and when you head out for a day of fun. Also, keep valuables in a safe place should you want to go for a strong along the beach after a day in the sun. You won't see armed guards, bars on windows, begging in the streets and you are not a target because of wearing nice jewelry or driving a rental car. Use common sense and you'll have a fantastic time.
Is there a dress code for restaurants and night spots?
Shirts and shoes or sandals are required at most food serving locations unless you are on the beach. We recommend island casual wear for dinners out and no sandals/shorts at the nightclubs (dress code enforced).
When and what times are most stores open?
Most banks are open from 9 am to 4:30 pm, some with Saturday opening hours. Generally, stores open from 9/10 am to 6 pm, Monday thru Saturday, with almost all stores closed on Sundays. Supermarkets are open from 7 am to 10/11 pm. Restaurants serving brunch or dinner options are usually open on Sundays but closed Mondays, so be sure to call in advance and make a reservation.
Can we get married in The Cayman Islands?
Absolutely! Cayman is a popular destination to tie the knot, have your wedding celebration and romantic honeymoon. Just let us know your interest and we can put you in touch with the Cayman government office to apply for a wedding license and also assist in helping you find a pastor.