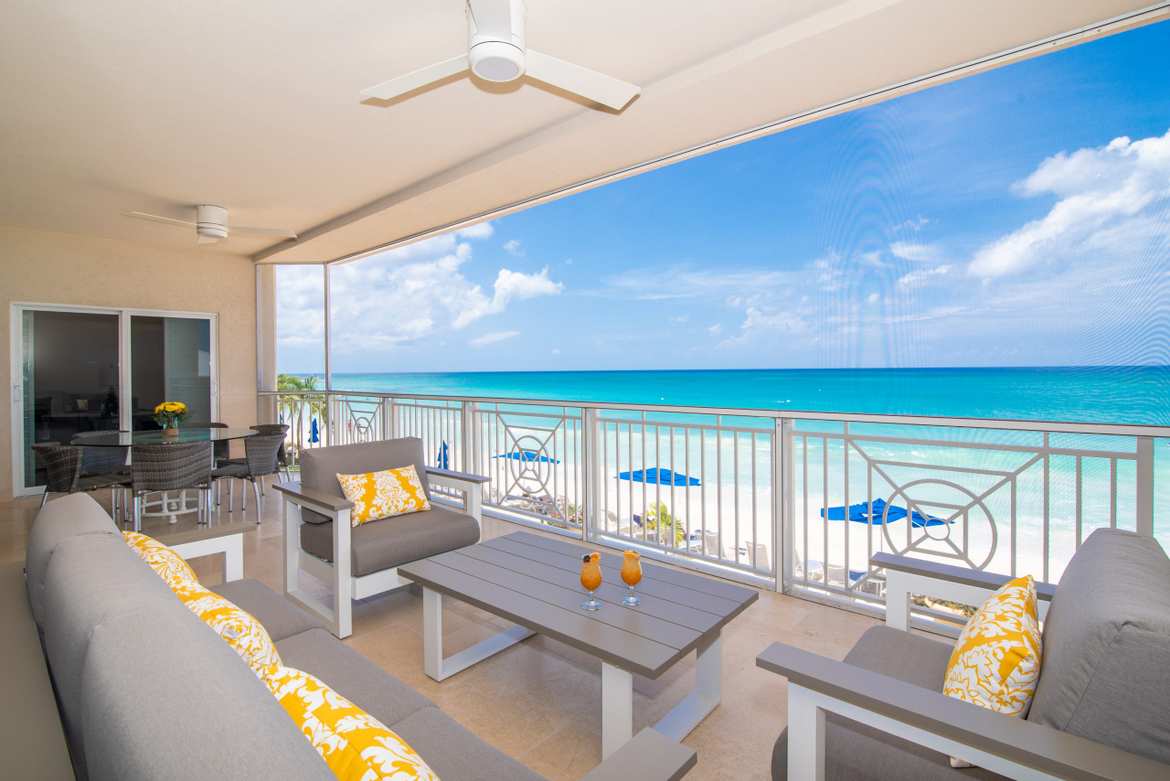 Guest Reviews
See What Some of Our Guests are Saying about our Cayman Island Accommodation!
Perfect Cayman Vacation
"Our family had an incredible Cayman experience at the 7-Up Condo! Whether it was relaxing in the hammock seaside on the beach, walking to Starfish Point or using the bikes provided to hit Rum Point…this place was the perfect spot to enjoy everything the island has to offer. The condo was clean, spacious and provided every single amenity we could ever want during our stay for the week. We will definitely be back as soon as possible!"
Loved Regal Beach Club
"We rented #213 and it was fabulous. The place is new and clean, with plenty of amenities and tons of towels (a must for the pool and beach!). There was maid service too. gosh, the beautiful Seven Mile Beach was only steps away, and the pools were immaculately maintained. the property manager and office manager were both very courteous and helpful. Restaurants were just across the street. We have absolutely no complaints, except we wish we could stay longer. Also, we had our 20-month old with us and it was kid-friendly. Marriott is right next door, Grocery stores on either side within a mile. We had a rental car and there were plenty of gas stations. We arranged to be picked up right at the front office for excursions. All in all, a GREAT rental!"
Amazing! Parrot-ise – Parrot-ise 4 Bedroom Villa
"The stay was amazing. Everything we needed was there. They thought of everything. The decor was so well thought out. I have a new found appreciation for parrots, especially because our first day we went on a bird tour and we saw 5 parrots in the wild and free. We loved rum point !!! We all would stay there again. Plan in 2 years."
A Little Piece of Paradise – Kaibo Sunset Condo
"We loved our stay here and the area in general. The Condo was well equipped for all our needs as a family of 5 with all kids under 10 and the property managers were quick and responsive to all our needs. Would highly recommend to those with a family wanting to enjoy the quieter side of the island who want a low maintenance vacation."
Spectacular Stay at Georgetown Villas 201
"We loved our week in Grand Cayman! The views and location of this unit, right on the water, were awesome! Walk right out your door to snorkel and then cool off and relax in the quiet pool. Seven Mile Beach is the place to be! Tons of restaurants, shops and beautiful beaches! We did an excursion to Sting Ray City, Starfish Point and Kaibo for a drink. A highlight of the trip! We went on a Friday (no cruise ships in that day) so not as much traffic out there. We swam with horses – wow! Kids parasailed…the Parasail Professionals were top notch and super friendly. Did paddle boarding at the Royal palms Beach Club and had drinks there…the water was sooo beautiful! It is great having a condo to cook breakfast or lunch and a few dinners here and there. The Kirk grocery store was very nice .Plenty of the comforts of home! We ate at some awesome restaurants as well! The Wharf, the Beach House at the Westin, Andiamo at the Ritz, Restaurant Papagallo & Ragazzi for awesome pizza. We cannot wait to go back! Paradise!"
Beautiful Home with a Beautiful View – Faroway!
We had a wonderful time at the Faroway Villa. The house was spacious and clean with a dream kitchen. We also loved that all bedrooms were en-suites. Our favorite part of the house was the pool with an amazing view of the water. Would definitely stay there again!
Our Own Private Paradise!
We are already planning our return trip! The house was so comfortable that it felt like home in the first 10 minutes. It was very clean (I am picky) and well furnished. We had our own pool and beach that were very well maintained and clean. The kids loved being able to snorkle in very calm waters right off the beach. My son has pictures of a lobster under a rock 50 feet from the shore! 7-mile beach is a nice vacation but leaves me feeling tired as we return home. Blue Vista is a relaxing home with the calm Caribbean Sea in your back yard. I miss our nightly snacks and drinks in the cabana as I write this. Thank you for the best week of our lives!