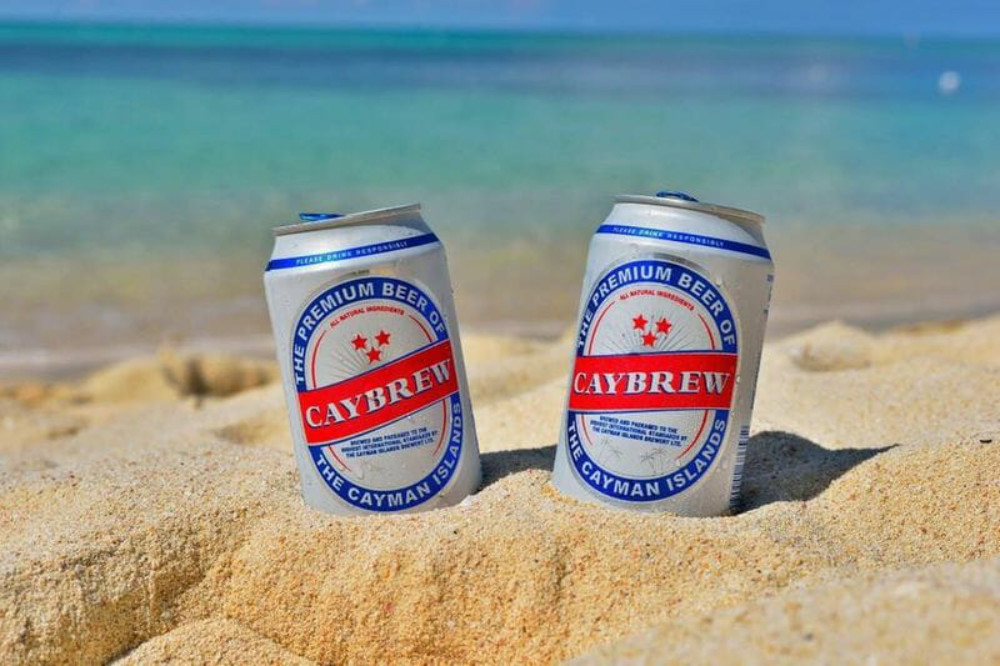 Caybrew: A Taste of the Cayman Islands
The secret of Caybrew, CayLight, White Tip and Ironshore Bock (ISB) involves some of the most ancient brewing and manufacturing arts known to man; combine this with the most current state of the art brewing technology to date and this is The Cayman Islands Brewery.
Caybrew and Ironshore Bock have already won prestigious Monde Gold awards and quickly becoming the fastest growing beers in the Cayman Islands. The Cayman Islands Brewery prides itself on quality and all products are brewed to the highest international standards.
Caybrew is a smooth, full-bodied premium lager, with a crisp, clean hop character. Caybrew Premium Light is a premium light lager with a smooth sweet finish. Specially crafted to remove the gluten. Ironshore Bock is an amber lager, made with specialist hops from the Cascade Mountains, delivering a unique roasted after taste. White Tip Lager is a very smooth pilsner, with bright golden color. This conservation beer donates $1.20 per case purchased to marine research in the Cayman Islands.
The Cayman Islands Brewery also offers Seasonal including, Mango Tango, Twisted Citrus and Priates Gold with availability periodically throughout the year.
The Cayman Islands Brewery has been in operation since 2007. For beer aficionados, you can take a tour of the brewery with tasting samples Monday through Friday.
If an ice-cold Caybrew has you coming to the Cayman Islands, check out our full list of island vacation rentals – all with refrigerators to help keep that beer cold just a little bit longer.