The Cottages on Grand Cayman
Looking for something a little different to give your Cayman Vacation a little edge…the umbrella in the coconut so to speak? Why not combine the perks of a vacation home and the luxuries of a resort with The Cottages – a 5-star B&B.
A Luxury Grand Cayman Hideaway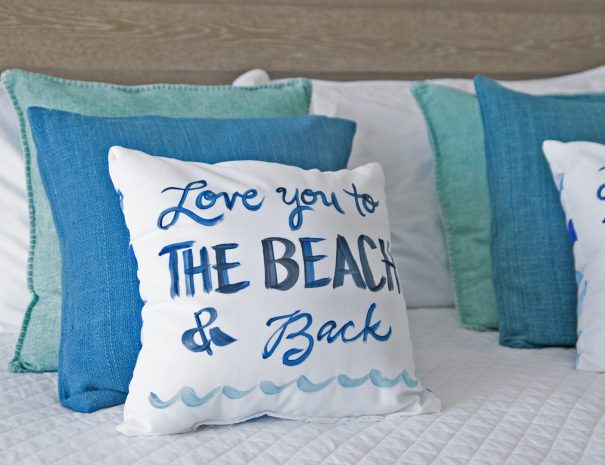 The swoon-worthy digs at The Cottages will have you leaving your island holiday with an inner glow that goes way beyond your new sun-kissed tan. This unique, independently-owned bed and breakfast is a magical local creation from Cayman Islands-raised tourism aficionado, Lynn Bodden. The Cottages are her lifelong dream and were born into fruition in early 2020.
The conceptual lodging is geared towards reigniting old-world Caymanian hospitality with real time perks and amenities. The result is a classic yet sumptuous stay that combines the luxuries of a boutique hotel, the charm of authentic Caribbean culture, and the serenity of an island escape with the price tag of an AirBnB rental. It's the kind of place that will make you want to stay on Grand Cayman forever, and will keep you coming back year after year for another slice of paradise.
What makes The Cottages on Grand Cayman so special?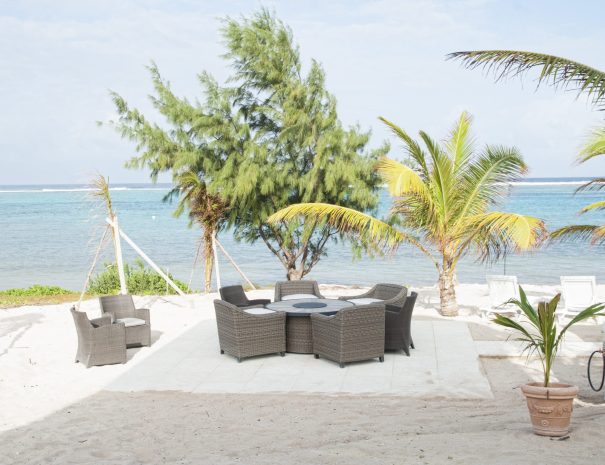 If you haven't gathered it yet, The Cottages on Grand Cayman don't reflect the typical stay you'd expect on a Caribbean getaway. Instead, staying here is designed to feel like a homecoming. It's a respite from the bustling Grand Cayman resorts, thoughtfully tucked away on the East End, blissfully devoid of crowds – even in the high season.
It's the kind of place where you sip tea from the veranda overlooking the sea, take a nap while floating in the pool, toast to the setting sun next to a fire pit, and rock yourself to sleep with the sound of a lapping sea.
It's a modern build crafted like a traditional Cayman-style Colonial cottage, complete with spacious rooms splashed in dreamy colors that compliment epic ocean vistas. But beyond the decor, it's the thoughtful amenities and warm touches that make this spot unforgettable. We're talking custom keepsake baskets that support local businesses, daily homestyle breakfast, organic toiletries, in-suite kitchenettes, private poolside lanais, on-site spa treatments, and even access to a personal chef.
How to Get Here
If you're serious about a legit island getaway, The Cottages are as authentic as it gets. Perched on the island's East End seashore, they are genuinely as far away as you can get from the hubs of Georgetown and Seven Mile Beach. Instead, The Cottages are located on what's known as the East End of Grand Cayman. It's about 37 km east of George Town along the Queen's Highway, or 19 km if you're coming from Rum Point, and about 1 km north of the east-facing Collier's Beach.
When to Book a Stay
If you're wondering when to book a stay, there really isn't a bad time to visit Grand Cayman, as the water and weather are beautiful year-round. But, if you do have a preference for high or low tourism season, please make a note of those below:
Grand Cayman High Season
Even during the high season (December through February), The Cottages on Grand Cayman offer respite from the peak time buzz. And keep in mind, it's a delightful choice for a quiet island Christmas or a superbly romantic Valentine's Day getaway.
Grand Cayman Off-Season
As for the offseason, it's a coveted time to soak up truly authentic Caribbean vibes when touristy activity lessens, and the locals come out to play. If that's your island style, aim for those lazy days between May and August.
If you're worried about hurricane season (between September and November) when the chances of storms are highest, trust us, it can still be a wonderful time of the year, and the islands haven't had a bad storm season since 2004.
Ready to book? Click here to find the perfect cottage for your next Cayman Island vacation!