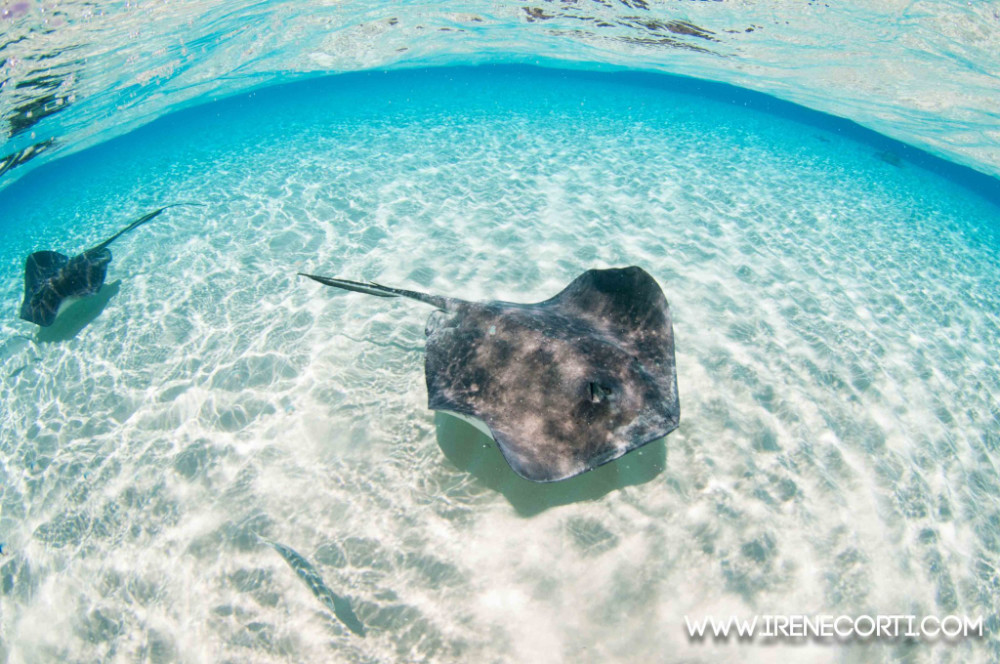 Stingray City! A Must-Do!
The world-famous Stingray City is an absolute "must-do" for any visitor to Cayman and is often described as an experience of a lifetime. Stingray City is home to approximately 90 Southern Stingrays. These will, gentle and graceful creatures roam free and even the most seasoned traveller will be enchanted by this incredible experience.
In years gone by, local fishermen would anchor their boats in the calm shallow water inside the reef while they gutted their catch and threw scraps overboard. Over time, Southern Stingrays came to realize there were free meals daily in certain spots in the North Sound and so they returned day after day. Today, dozens of rays continue to visit the two sites, although nowadays it is mostly dive masters and boat captains who feed them squid.
There are in fact two separate sites: Stingray City likes in 12 feet of water, so it is ideal for snorkelers and divers. It's often billed as the best 12-foot dive in the world. Stingray City Sandbar is where the majority of visitors are taken too. here the water is just two to four feet deep, so even non-swimmers can safely stand in the shallow water, surrounded by stingrays. The sandbar is suitable for all ages and offers the best photo opportunities.
There are several dive and snorkel excursion options leaving from Seven Mile Beach as well as from Rum Point. Be sure to include a trip to Stingray City on your next visit to Grand Cayman! For a deeper dive be sure to check our Visitor's Guide to Stingray City.